Music in this post:





 clipping. — Work Work (feat. Cocc Pistol Cree) [youtube, spotify]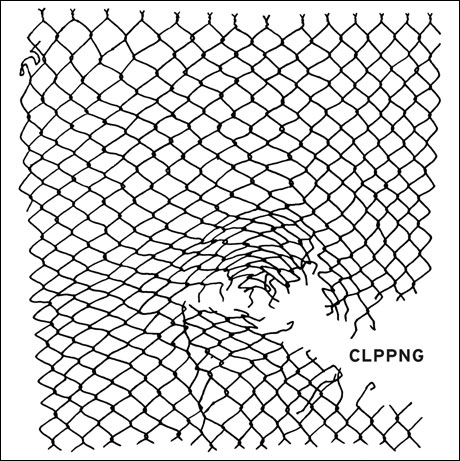 Brian Jonestown Massacre — (David Bowie I Love You) Since I Was Six [youtube, spotify]

First post! Full review of these two tracks after the jump.
The best way to start a music blog is to start. One of my personal goals for 2016 was to spend more focused energy on writing about and creating music. The news of David Bowie's death prompted me to accelerate that process, so it's my pleasure to bring you one song today written partly about him. These are two songs whose styles both unintentionally blended into a track I worked on recently.
The vocalist of clipping. is MC Daveed Diggs, more specifically the rated R alter-ego he puts on when he's not playing Thomas Jefferson in the musical Hamilton. Diggs is backed by William Hutson and Jonathan Snipes on production, two noise/industrial producers, who all met through school. Their work is interesting because as stated in an interview on Song Exploder, two base tenets of the group are
No drum samples, and
No first-person pronouns (I, me)
What emerges is a surreal fantasy, though one that seems to predicate itself upon violence. Sometimes that violence can seem contrived, but overall the song is very musically interesting (e.g., all of the percussion is the sound of hitting a water bottle and crumpling / un-crumpling a metal can). The topics of violence and misogyny in rap are something I hope to come back to and discuss in future posts.
I'd like to think that (David Bowie I Love You) Since I Was Six is an homage to the late musician's enduring impact, but who knows with its vague and detached lyrics. I wasn't expecting to find such a gem in the oversaturated world of psych-rock, but this song really caught my attention. The overdriven accordion (!? nope, Mellotron) lead was a great example of a catchy psych hook that perfectly sets the vibe of the song without a lot of melodic complexity. This track reminded me of the better moments of Spiritualized, and the impressively well-seated vocals floating amid the Mellotron highs and almost rubber-band bass throbs sealed the deal.
Both tracks are hot fuego.